Natalie Doyle attended the Harvard Summer Program in Kisumu, Kenya, in 2012 when she was a 21-year-old Harvard College student.
The global health and development concentrator shared how her Kenya experience taught her that public health solutions are born at the local level.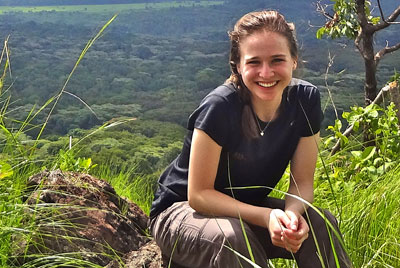 Why did you choose the program in Kisumu?
This program uniquely blends inspiring professors, cultural immersion, and in-depth global health projects to teach students how to sustainably address health issues through innovation in resource-poor settings.
I chose this program because it prepared me for real-world challenges, teaching me how to innovate, think outside the box, and troubleshoot seemingly impossible situations.
What did your global health project involve?
My partner, Hunt Kingsman, and I worked with Millennium Cities Initiative (MCI), a group that helps cities in sub-Saharan Africa reduce poverty and increase access to quality education and health resources.
The City Council of Kisumu approached MCI looking for approaches to encourage collaboration with the private sector. Kisumu's City Council lacked the tools to direct development partners on where to best concentrate efforts. Weak information management resulted in inefficiencies.
Over six weeks, we created Kisumu's first database housing the activities of the area's 360+ nongovernmental organizations and community-based organizations. Now the city council can purposefully partner with organizations to ensure more equitable resource distribution to Kisumu's largely impoverished population.
What experience most influenced your thinking about your project or the work you intend to do?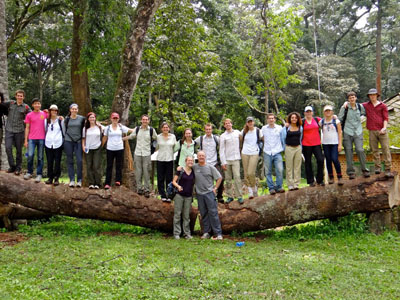 I learned how to innovate and creatively problem solve in a new culture with different resources and cultural standards. I learned that for a public health program to be successful, it should be designed in collaboration with the relevant local community.
Preliminary ideas and potential solutions without local input often represent what might work in America or in other first world areas. Those ideas typically fail in the developing world.
In Kenya, less is more. Sustainability is ensured in part by simplicity, by making an innovation easy to use and replicate—not by technological advantages that characterize change in the developed world.
What was the most striking experience you had while in Africa?
We took multiple fieldtrips, one of which was to Sagam Hospital in Kenya's Siaya District. The day we visited, the hospital offered a one-day, free pediatric clinic. Over 500 children showed up, many of whom walked in with their families from miles away.
I shadowed physicians all day. I was struck by the high incidence of malnutrition and the lack of any malnutrition program in the region. My visit led to a subsequent three-week visit in January 2013. I assessed malnutrition in the area and designed plans for the creation of a malnutrition clinic in conjunction with the Initiative to End Childhood Malnutrition.