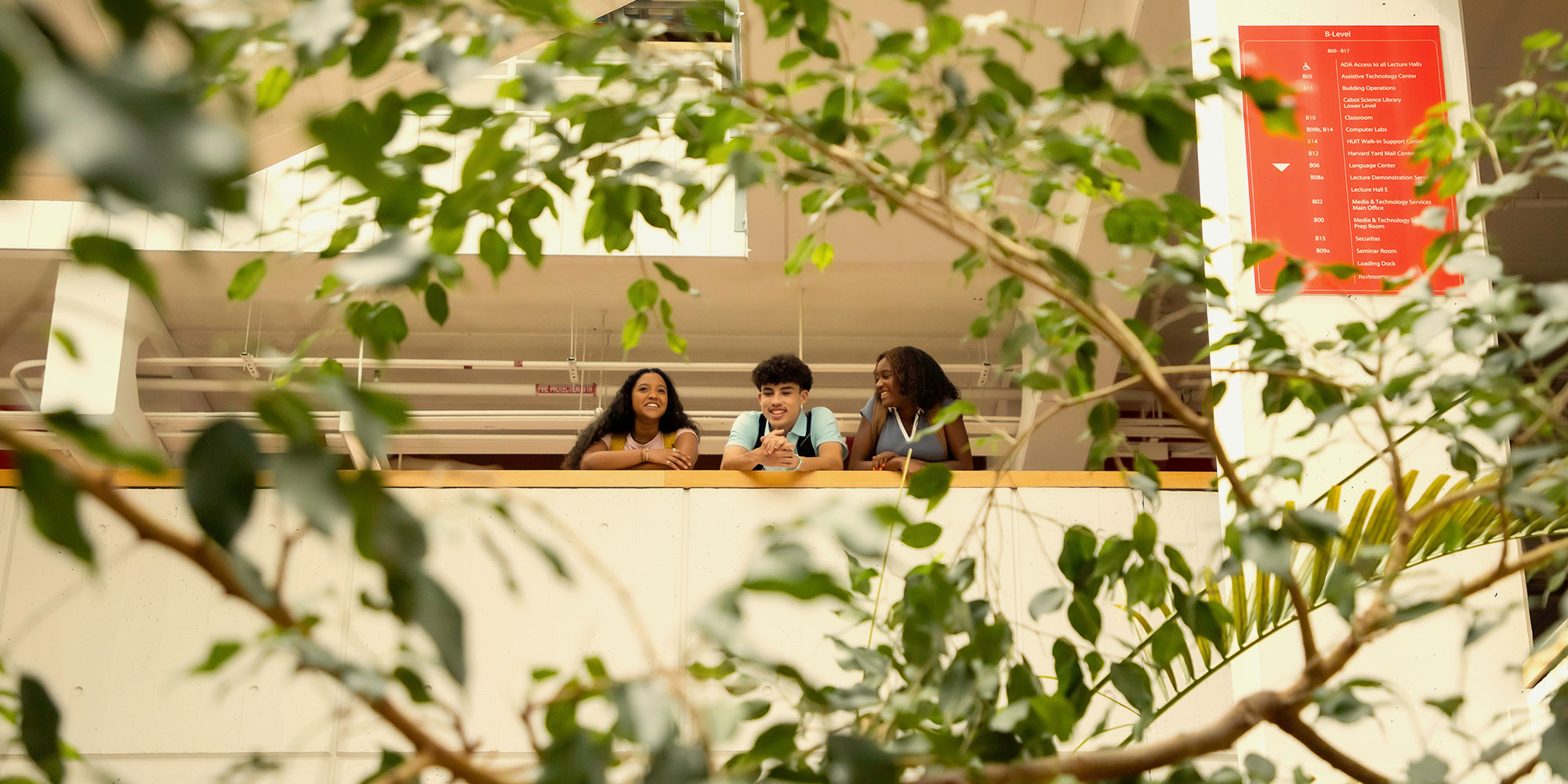 A Conversation with Students and Proctors from Summer 2022
Join our free virtual panel with students and proctors from this summer's Harvard Pre-College Program and Secondary School Program.
Our panelists will share their favorite memories, offer advice, and answer your questions about what it is like as a student in Harvard's college programs for high school students.
Meet Our Panelists
Max Robinson, 2022 Pre-College Program Student
Max attended two sessions of the Pre-College Program this summer. They were enrolled in Economics of the Environment and Economics of Cities.
Himangini Agrawal, 2022 Secondary School Program Online Student
Himangini attended the Secondary School Program Online this summer. They were enrolled in Introduction to Entrepreneurship and Financial Accounting.
Madison Valley, Pre-College Program Proctor
Madison is an undergraduate student at Harvard. She is a sophomore pursuing a degree in Environmental Science and Engineering. As a proctor in the Pre-College Program, she had deep and meaningful conversations with her students, planned programs surrounding community building and college application advice, and built lifelong friendships with the other Pre-College proctors.
Dany Zapata Rincon, Secondary School Program Proctor
Dany is an international undergraduate sophomore student at Harvard. She is from Sydney, Australia. She is pursuing a degree in Molecular & Cellular Biology with a double in Environmental Science & Public Policy. As a proctor in the Secondary School Program, she fostered an inclusive community within her entryway of rising high school juniors by organizing weekly dinners and games nights and having an "open door" policy.
Register for the Webinar
Registration for this event is closed.