In honor of Black History Month, Harvard lecturer Giovanna Micconi discusses the importance of diverse literature and shares some of her favorite works by African American authors.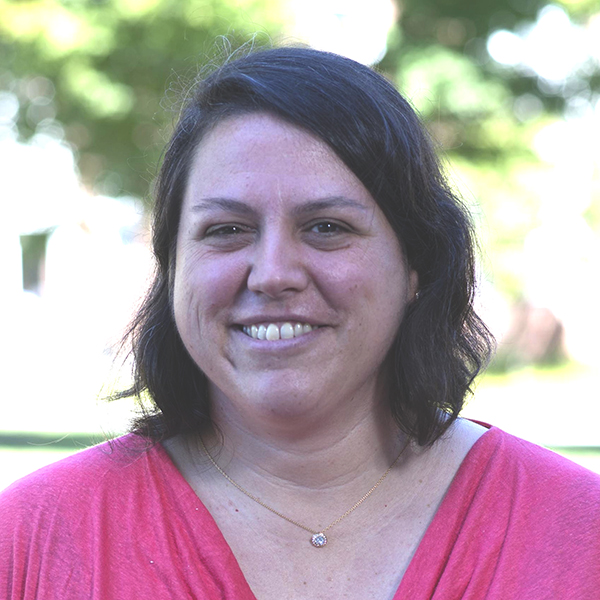 At a time in which many are afraid of engaging with anyone who is different from them, when walls and borders are being built, when travel bans are being put in place, when we seem to be witnessing the backlash of globalization, reading diverse literature becomes of paramount importance in order to remember and reassert our shared humanity.
The books we read inform our vision of the world and of the people inhabiting it. If we continue to privilege literature written by white males, we risk having a narrow understanding of the society we live in, framed by the limited experiences of these authors.
There is much grace, beauty, depth, creativity, imagination, and culture in the literature produced by ethnic minorities and by women in the United States and around the world. Reading a broader and more diverse range of authors will help us navigate not only the history of the United States—which has been marked from its very beginning by diversity—but also its future, which is now threatened by a narrowing and harrowing view of "Americanness." Reading diverse literature will also teach us to be more just and equitable, and will develop our ability to see life from multiple perspectives and understand multiple consciousnesses.
The texts I have chosen represent only a very small and very personal selection of what has been written by black authors in the United States. Canons are often fluid categories, and, ultimately, literature speaks to each one of us in different ways.
I, therefore, encourage anyone who is interested in deepening their humanity and their understanding of our historical time and place, to take this short guide only as a starting point—a stepping stone into the magical world of African American literature.
Poetry
Phillis Wheatley, Poems on Various Subjects, Religious and Moral by Phillis Wheatley, Negro Servant to Mr. John Wheatley, of Boston, in New England (London, 1773).
Phillis Wheatley was the first African American to publish a book and the first African American woman to be recognized as a poetess. While Wheatley's poetry may seem a bit formulaic and unoriginal, hers is a voice that has dared to place itself on the same level of other neoclassical poets. Thinking of African American literature without thinking of the courageous efforts of Wheatley is impossible to me.
Robert Hayden, Selected Poems.
In 1976, Robert Hayden was the first African American to be appointed as Consultant in Poetry to the Library of Congress (today known as Poet Laureate of the United States). His poetry is rich in both beauty and history, providing us with an exploration of African American history through the lens of poetic form and language. Among my favorite poems, "The Diver" has left a profound mark in my consciousness and continuously stimulates my imagination.
Rita Dove, The Yellow House on the Corner (1980).
Rita Dove won the Pulitzer Prize in 1987 and was Poet Laureate of the United States from 1993 to 1995. Her poetic production is vast and varied, but always characterized by intense moments of lyricism and by poems pregnant with meaning, history, politics, everyday life, and language at its very best.
Her poems invite the reader to reflect on the power of words and sounds, and show us how language shapes the way in which we are in the world. I chose this particular book of poems, because it is dear to my heart and has given me many moments of joy. But anything you will read by Dove is sure to give you many moments of pleasure. Among my favorite poems in this collection, there is "Ö," a reflection on the power that language has to shape our communities and our imaginations.
Foundational Works
Frank Webb, The Garies and Their Friends (1857).
Set in Philadelphia, this is the first African American novel that deals with the life of free black people in the urban north and the second novel to be published by an African American. The novel takes us into the lives of two sets of families, the Garies and the Ellises and explores themes such as interracial marriage, passing, riots and racial hatred, love and friendship, business and economics.
Harriet Jacobs, Incidents in the Life of a Slave Girl (1861).
Harriet Jacob's narrative is a document of human resilience—her time as an enslaved person and the abuses she had to suffer, her escape, and her efforts to keep her family united. This autobiography sheds light to the lesser told aspects of abuse of female enslaved persons at the hands of their masters and mistresses. It also gives us an insightful view of the psychology of slavery and of the history of this country.
Jacob is a powerful narrative voice that deserves to be read and understood if we ever want to understand many of the social and structural dynamics of racism and discrimination that continue to plight this country.
Charles W. Chesnutt, The Conjure Woman (1899).
This is a collection of short stories that bring together plantation life and folklore. Chesnutt's characters are well-rounded and interesting. Stories like "The Goophered Grapevine" and "Po'Sandy" give us a clear insight into the dehumanization and exploitation that comes with slavery as well as into the resilience and strength of the enslaved.
W. E. B. Du Bois, The Souls of Black Folk (1903).
This is a must-read text for anyone interested in getting a good understanding of both African American literature and of African American lives. Du Bois' text is a both a sociological investigation into the post-bellum lives of African Americans, as well as a deep and sustained reflection on the effects of slavery and of segregation. It is also a beautifully and richly written piece of narrative, in which different genres and forms merge together.
Humor
Ishmael Reed, Flight to Canada (1976).
Narrated from the point of view Raven Quickskill, a fugitive enslaved person, this novel provides a comical and piercing portrait of slavery, and makes us question whether slavery has ever ended. Reed's fictional history is cleverly grounded in a timeless and universally true sense of historical events that makes the novel all the more poignant and, in today's political climate, more actual than ever.
James McBride, The Good Lord Bird (2013).
In this truly hilarious novel—winner of the National Book Award for fiction in 2013—Onion, a young freed black boy who passes as a girl, becomes the young protégée of legendary John Brown. Through the innocent and cheeky narration of Onion emerges the desecrating and uproarious image of a John Brown who seems to have lost his wits. Amidst all this humor, however, McBride manages to provide us a portrayal of slavery that penetrates our consciousness and lingers there.
Paul Beatty, The Sellout (2015).
Winner of the 2015 Booker Prize, this novel is not for the fainthearted. Its intransigent humor and its fast pace serve to slam in our face the realities of racial discrimination in contemporary U.S. Taking the road of satire and excess, the novel presents us with a narrator who wants to bring back segregation in Los Angeles.