Harvard Summer School's Pre-College Program is a two-week session that gives high school students a glimpse of college life—complete with extracurriculars. It's rigorous, fast-paced, and a lot of fun, thanks to a range of both academic and recreational activities that have been thoughtfully planned.
Samantha Gordon, assistant director of the Pre-College Program, sat down to talk about the activity highlights students can look forward to this upcoming summer: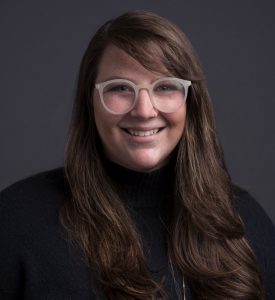 Why is it important to have built-in activities for these programs?
The idea behind the Pre-College Program is to provide a holistic and immersive experience; so looking at what college is actually going to be like. I think it's really important that students know how many different types of opportunities there will be on a college campus. Some of the best rewards of college life come from the participation in co-curricular activities that take place outside of the classroom. And so, we provide that through the Academic Exploration and the College Readiness Workshops. They offer an opportunity to hear about exciting research happening in various fields, learn about critical skills necessary for college transition and success, and develop that community amongst peers in a stress-free engaging way
Also, each of the different topic areas that we cover for the required co-curriculars are there to assist students in thinking about what they want to study or major in, how can they prepare for college, and how can they make the most out of their experience.
I know that a big draw for a lot of Summer School students is the chance to study something that's not available at their high school. Does your team look at that or take it into consideration when designing the activities?
Yes, I was looking for unique subject areas that students maybe haven't heard about or haven't had the opportunity to explore. I created some new programs this year around career exploration, specifically, thinking about medicine, medical research, business, arts and sciences, education and law. Students might have this one idea of what it means to go to medical school or what it means to go to law school. They think you need to major in bio-chem and you need to study politics. They might have a narrow, rigid view of how to get to certain careers or certain grad schools.
And so, a lot of the folks that I have selected to be panelists for the career exploration sessions have had vast experiences outside of the classroom. For instance, there is a medical student who got a master's degree in music and was a professional flutist before they went to medical school. We are really trying to broaden students' minds to other careers and other intellectual opportunities that they probably haven't heard of, or at least have not considered.
Tell me a little bit more about the career exploration activities.
We have five different sessions that fall under Career Exploration programming. There will be panels of current or former graduate students from Harvard's various schools. They will be talking about their journey to grad school, what they've done in between undergrad and grad school, if they didn't go straight through and what they're currently researching. These sessions will feature folks that can shed some light on the different pathways available to students.
All these panelists have incredible CVs. There are a few people who did Fulbright Programs teaching English or did various projects abroad that they were passionate about before going to grad school. In the business career exploration session, there are two MBA students, one is an engineer and the other worked for Arianna Huffington as her chief of staff and help found a startup prior to going to Harvard Business School. So what we might think of as non-traditional route to grad school is actually more normal than not.
What are some other programs that you think are worth spotlighting?
We designed the curriculum for the College Readiness Workshops with the ATP, the Academic Tutoring Program, through the Dean of Students Office, to work on different skills—academic skills, self-regulation skills, and strategies for navigating college. They're open to all Harvard Summer School high school students, not just the Pre-College students.
Some of these programs are around the idea of mindfulness, ethical decision making in college, how to confront friends/roommates, and how to have difficult conversations with people.
We have Resident Directors (RDs) that we've hired through the Association of College and University
Housing Officers—International. The RDs are all earning their master's degrees in student affairs or higher education administration. They are all presenting some of these workshops and most of them are currently living with college students while working in Residential Life at their graduate institutions. They have the hands-on experience working with college students and can speak to that.
We have a lot of very practical skill-building activities, such as how to take notes for science classes, how to approach a research paper, how to speak up in class and be a good student, and how to adapt to the American classroom.
And then the other programming that I think is beneficial for students is the Virtual Admissions events that we're offering along with the Dean of Students Office and SSP and Pre-College. We are bringing admissions staff from Harvard College and other institutions such as Cornell, University of Notre Dame, John Hopkins, Emory, Brown, Princeton, University of Chicago, Yale, and Dartmouth to speak about the college admissions process. There will also be workshops on how to write the college essay and on financial aid.
Regardless of what Pre-College session they're in, students can attend any of those events for the virtual admissions. So even if students can't fit it into their busy two weeks, they will be able to go to the virtual admissions sessions at any time.
When is the ideal time to plan your activities and sign up for them, or does it differ between the activities?
It differs in terms of what session the student is attending. For Pre-College Session I, sign up opens on Wednesday June 16 and closes on Wednesday, June 23. For Session II, sign up opens on Wednesday June 30 and closes on Wednesday, July 7. For Session III, sign up opens on Wednesday, July 14 and closes on Wednesday, July 21.
All of the event descriptions are available to students are on the Pre-College Passport website as well, so students can see which workshops they want to attend. [Note: the Passport is available to admitted students only. Once you're admitted, you'll receive details on how to access the Pre-College Passport.] We'll be updating the social activities on there as well, which are run through Student Activities Office. Students will also have the opportunity to sign up for extra activities depending on space availability.
Anything else that students should know about activities?
Lastly, we have Community Engagement sessions with Resident Directors. Students are assigned to a group based on their class schedule and time zone. Students will stay with this same group of up to 22 students throughout the two weeks and really develop strong bonds with each other.
I think that's probably the most unique part of the program, that even though we can't have on-campus experience, students will still be meeting and they can imagine their dorm floor would be like. We're very intentional in how we build these Community Engagement sessions, so students have some time to reflect on their two-week experience.