It's safe to say few of us will ever forget summer 2020. Despite immense challenges related to the pandemic, Harvard's Pre-College instructors, students, and staff pulled off what was truly a summer to remember.
The first-ever remote Harvard Summer School may have been missing the allure of campus and the excitement of being immersed in a new group of peers. But ultimately, the program is about academics and making connections, which can happen from anywhere.
With a little innovation and imagination (and some expert help from the Teaching and Learning team), instructors quickly pivoted their lesson plans to suit a remote student body. Students had to recalibrate their goals and expectations for the summer, looking ahead to taking a deep dive in their studies rather than at the beach.
Still, the Pre-College Program is about making connections and learning, above all else. In that vein, it was a total success.
One Student's Remote Pre-College Experience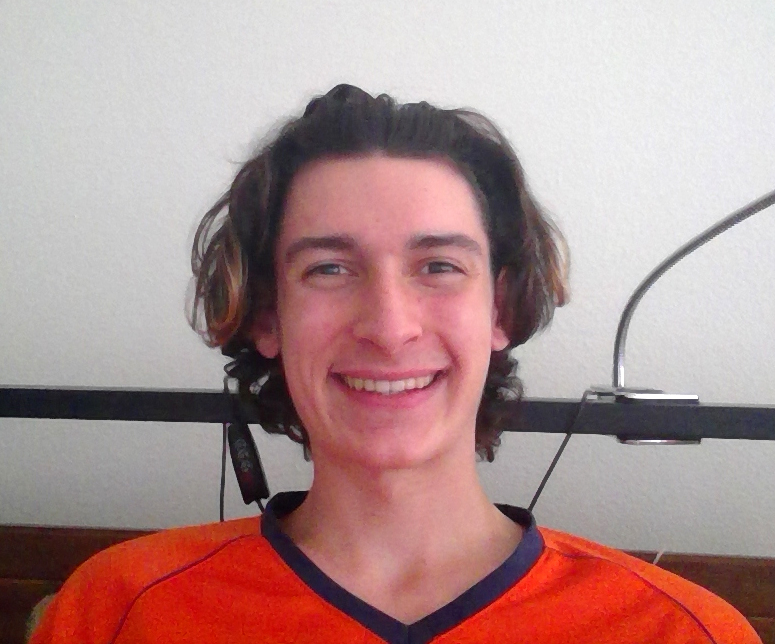 Mateo Sufuentes, 17, took a course in the Pre-College Program called Addiction Neuroscience to supplement his previous studies in the sciences. Prior to the pandemic, Sufuentes, a senior at Catlin Gable School in Portland, Ore., had never taken an online course.
While he said he would have preferred an in-person program, he was still able to connect with others and make new friends.
"The most valuable thing about these programs is meeting all these great people, because you feel like you're meeting those in your generation who are really going to make a change, and I still got to connect with a ton of great people. I still have their contacts and we're keeping in touch," Sufuentes said.
Pre-College Program courses ran three hours per day, plus another two to four for homework. In addition, students had access to a range of co-curricular activities on academic exploration and college readiness.
To combat Zoom fatigue, Sufuentes said he made sure to eat before class every day, had a full water bottle on hand, and took advantage of the breaks his instructor gave him to get fresh air and stretch his legs. Most importantly, he stayed engaged.
"Make sure you're participating in class. If you're just looking at your screen for an hour without saying anything, you're losing focus and it's not going to be worth it."
Sufuentes said he struggled with imposter syndrome at first, but once he became acquainted with other students in his classes, he felt a sense of belonging.
"It's a very valuable experience, whether you're on campus or not. Make the effort to talk to people, introduce yourself—that's a priority," he said.
How an Instructor Made the Pivot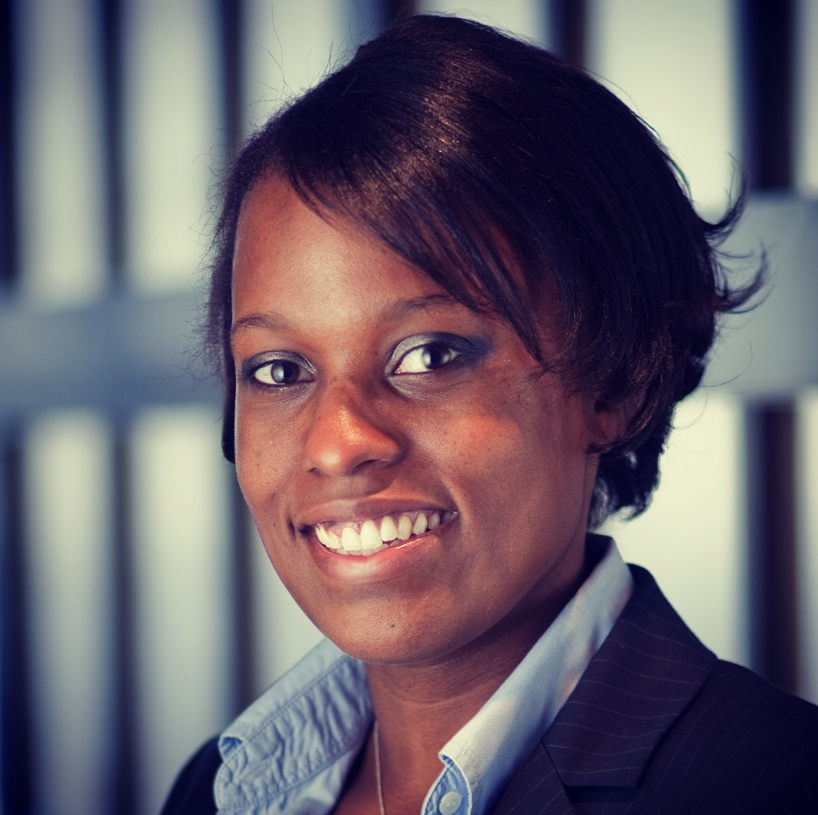 Tiffany Nichols, an attorney and PhD candidate in the History of Science program at the Faculty of Arts and Sciences, taught Intro to Criminal Law and Procedure this past summer—her fourth time as a Pre-College instructor.
As a teaching fellow engaged at Harvard year-round, Nichols got a crash-course in online teaching and learning this spring when classes first went remote.
Her two priorities when converting the course to online were ensuring it was still possible to build community and helping students stay engaged during the three-hour sessions.
"It's hard to sit in front of a computer for three hours. So, before summer started, I was like, how can I do this? How can I foster enough camaraderie between the students that they feel that they're getting a sense of community through the class?" Nichols said.
Class started with an icebreaker, like watching a news clip or reading of a court case. Then they had time for small group activities, broken up with lecture.
"I always tried to break the class into three chunks, so that the tempo was a little different, the pace was a little different for each section. The activities in class differed so that the students didn't ever feel like they were doing the same thing for three hours," Nichols said. "All of my students were very shocked that three hours had gone by, so that's how I knew this was working."
Additionally, she covered civil rights and racial inequality, issues within the criminal adjudication system that are impossible to ignore in the current context of historic protests happening across the country.
She also discussed a recent case in Michigan where a student was put in a juvenile facility for not attending class on Zoom and turning in her homework, among numerous other examples, to allow students to see the varying ways the criminal adjudication system works across the U.S.
"I had all these different contingency plans because I just felt like, with the pandemic, and also all these societal issues going on, you want to give full attention and support for your students. [Being remote] allowed me to be a little bit more flexible in some ways to achieve the goals of the class," said Nichols.
Nichols also counterbalanced the lack of in-person interaction by making herself available for chats during extended office hours, scheduled to account for people in different time zones, or questions via email. That meant offering office hours across several days and time, rather than once a week.
"But that was something that was super important for me, to make them feel like they could get a hold of me, even though we're not passing each other on campus," said Nichols.
Being available and communicative also encouraged students to get in touch with each other, getting them in the habit of reaching out proactively and without hesitation.
Come end of summer, there was a sense of camaraderie and support from the whole organization. Several students reported to Nichols that they continued the connections they had made in class.
"When we're faced with huge challenges, people always come together. That's been my experience at the institution. I was clear that the Summer school administration did a lot of preparation work, because everything was seamless for me. The only part that I had to do was make sure students felt fulfilled and adjust the curriculum to allow for them to succeed," she said.
Pre-College Director Reflects on 2020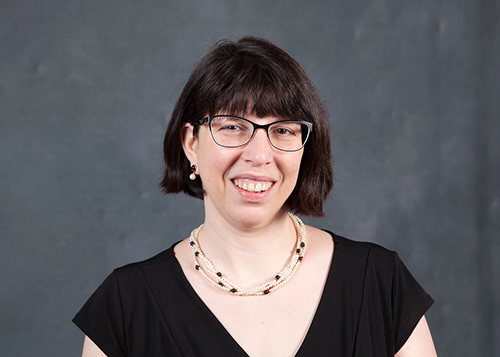 Dr. Jacqueline Newcomb, director of the Pre-College Program, said when campus closed this spring, she wasn't sure if her program would be possible at all. Traditionally, the residential aspect has been a cornerstone of Pre-College.
"But my faculty was really keen to make a go, they wanted to not disappoint students, they were looking forward to teaching their courses, so we worked with each faculty member to determine the best way to offer their rich, seminar-style course," said Newcomb.
Pre-College courses tend to be small. This year, the biggest had 22 students and the smallest just four. But this allowed for the same kind of in-depth discussion they would enjoy in person.
Newcomb said each instructor worked individually with the Division of Continuing Education's Teaching and Learning team—the group that makes Harvard Extension's uniquely effective online courses a reality. This helped to curb any technological interruptions and allowed the instructors to glean customized advice from experts in online learning.
To build community, resident directors ran engagement events three times during the program, adding events for the third session because they were so in demand.
"Our co-curriculars were as highly rated as they've been in the past when they were in-person," she said.
Whether next summer will be hosted on campus, online, or some combination of the two is still unknown. But it will run, and students should still plan for a rigorous, challenging, and engaging program focused on building connections between students, peers, and instructors.
"One thing that sets us apart is that all of our instructors are Harvard affiliated, so you're getting a class from someone who teaches or is doing research at Harvard, and that's something you can't just get anywhere."