Michelle Tong spent her childhood in the Boston area, while her parents studied at Harvard and MIT. So when she began looking at summer programs as a high school student, she was eager to consider a return to Cambridge.
During the summer of 2016, Michelle joined us for the Secondary School Program to study philosophy and screenwriting. Along the way, she created new memories of the place she used to call home.
Below, Michelle, an aspiring novelist, takes us on a journey through a day in her life as a Summer School student—from the sound of the morning alarm to late-night bonding with roommates.
---
7:30 am
Beep! Beepbeepbeep! BEEEEP! My alarm goes off, and my eyes flutter open. With a resigned yawn, I clamber off my bed and shut the alarm off while grumbling about the injustices of sleep deprivation.
8:15 am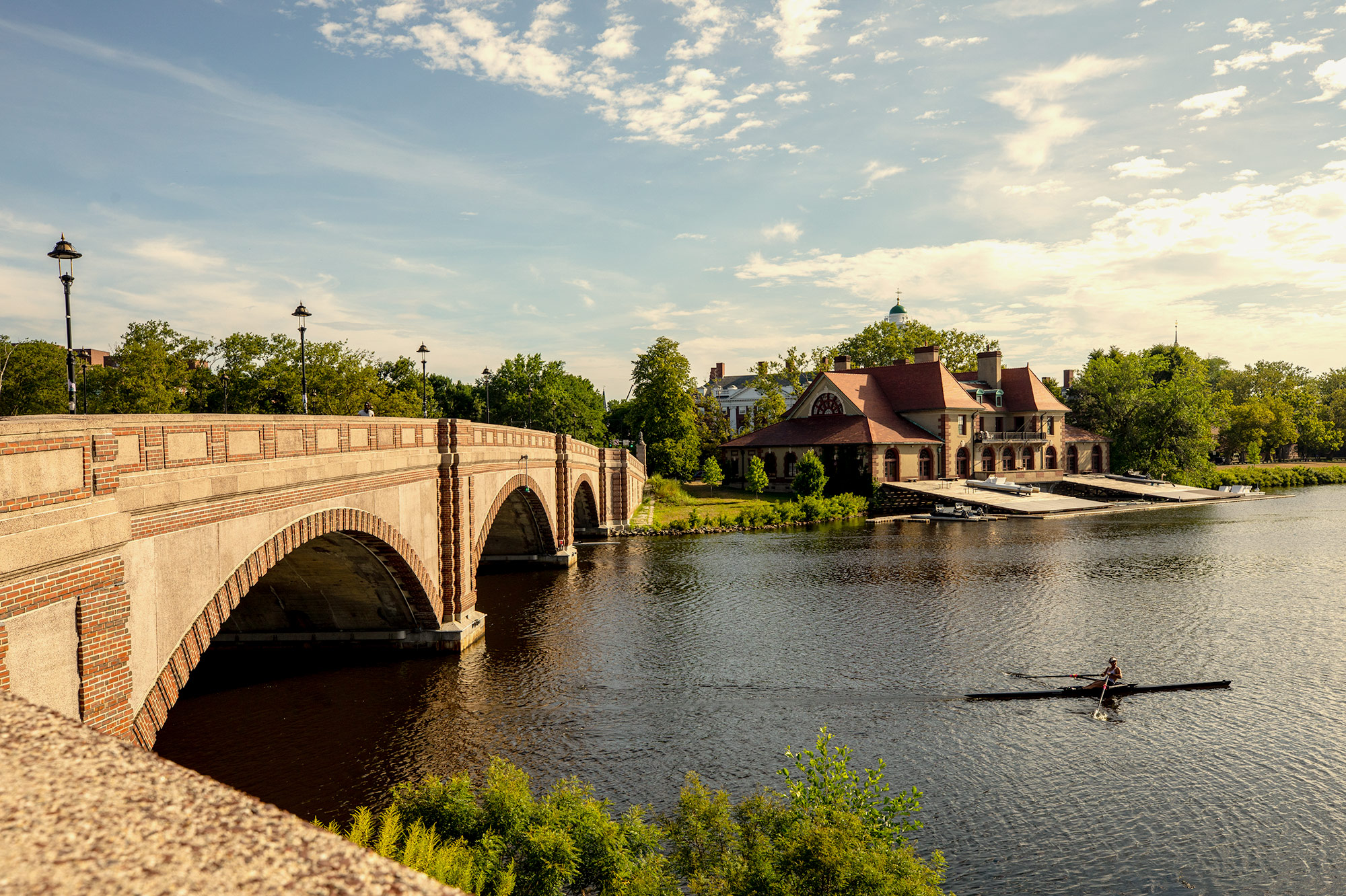 I lace up my sneakers, yank on a hat, and jog out of my dorm—past Harvard Yard, through the Science Center Plaza—then break out into a run.
My usual running route takes me through Cambridge, across the bridge, and along the path by the scenic Charles River.
The sun beats down on my face. A light, playful breeze whooshes by my cheeks. And all I can hear is the ring of the bicycle bells and the heavy footfalls of my fellow morning runners.
9:15 am
I've finished my run and quickly hop in the shower. By now, my roommates have all woken up.
9:30 am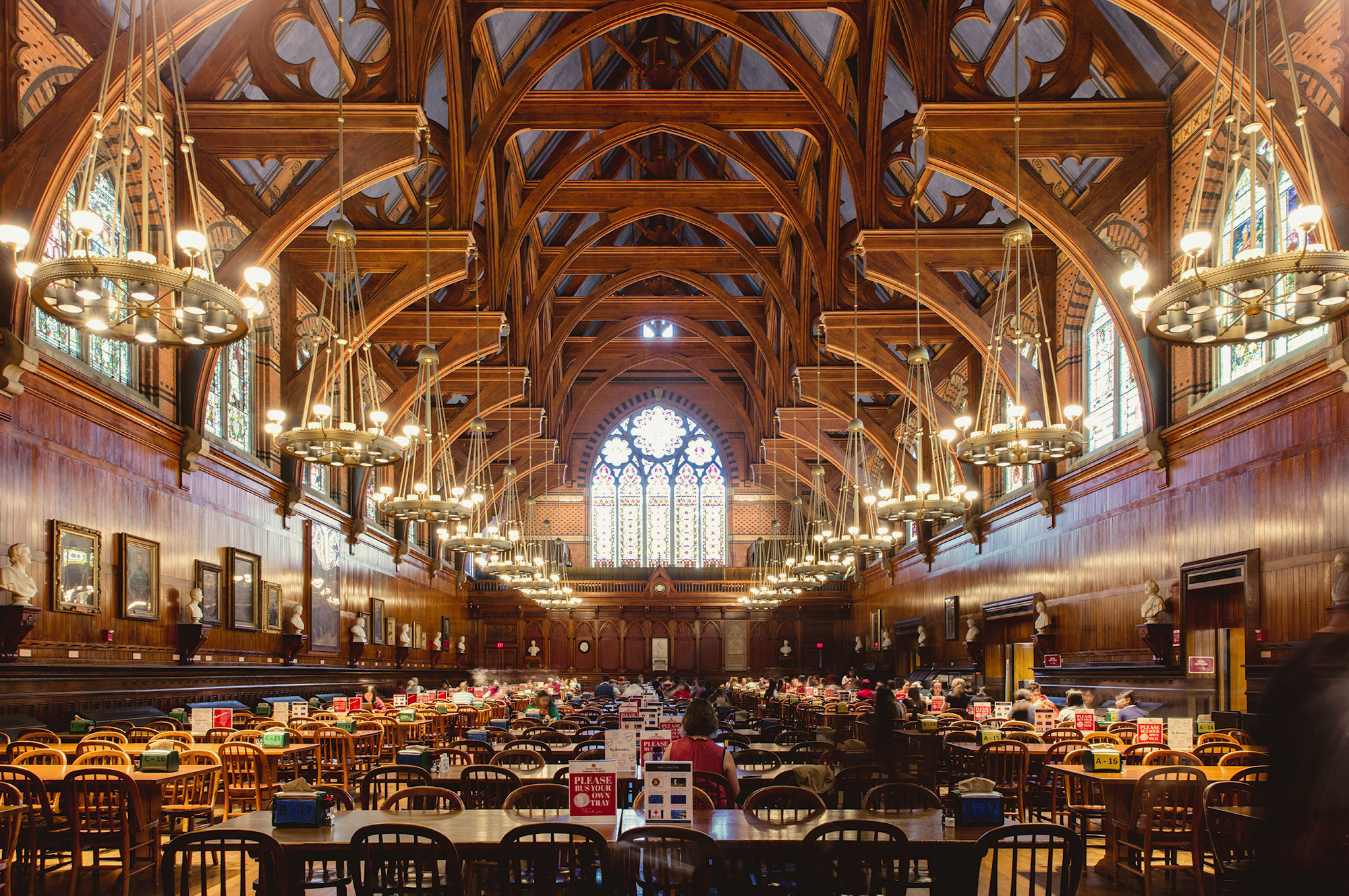 I head out for breakfast at Annenberg Dining Hall with my roommates.
It's a buffet-style dining experience. And there's always food for everyone, ranging from your pickiest eater to your adventurous one.
I relish Sundays, when the heavenly waffle-making machines come out, and you can make your very own Veritaffle, a waffle imprinted with the Harvard insignia.
10 am
I grab my books, laptop, and notebook and head to Widener Library to finish my readings for Introduction to Philosophy.
Widener Library (home to 3.5 million books!) stands tall atop a flight of stone steps peppered with tourists taking photos and clamoring to see inside. I climb up the steps and push through the glass doors. I'm met with a nice, cool blast of air conditioning as I step inside.
As I'm striding up the stairs to Level 2, I ogle at the engravings on the white marble walls and the ornate chandeliers; it's like a castle.
I arrive in the vast but quiet Loker Reading Room, where there are rows of mahogany tables and a lounge area with comfortable chairs on either end. Nestled in a chair, surrounded by books, I begin reading Descartes' Meditations.
After powering through Descartes, I'm starving. Trying to avoid photobombing tourists' photos, I navigate my way down Widener Library steps to Annenberg for lunch.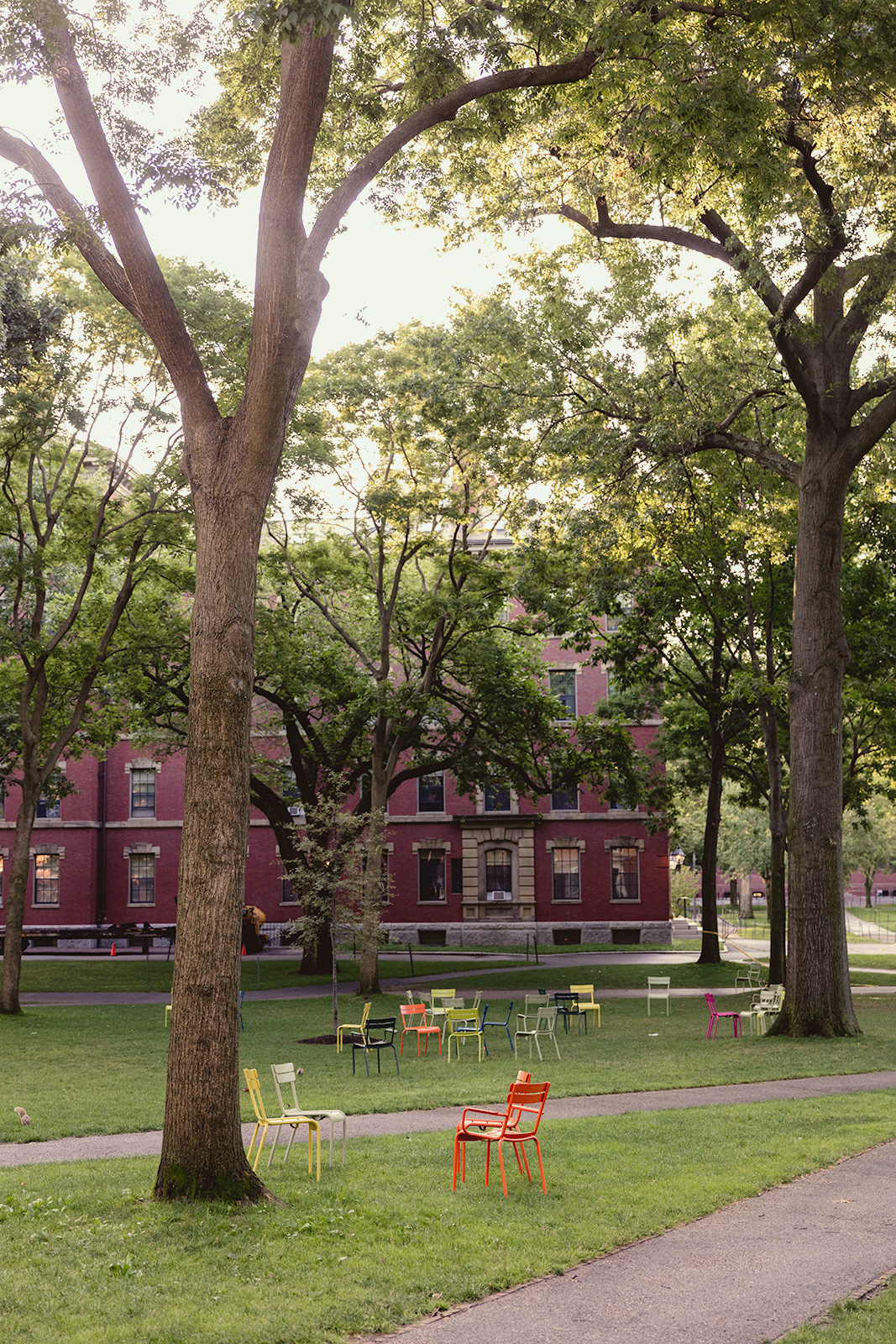 11:15 am
As I cut across Harvard Yard where tourists and students are lounging on colorful chairs, I see fellow runners sporting their neon fanny packs and jogging past the iconic John Harvard statue. And street performers doing magic tricks or tightrope walking between trees.
In an urban campus, there's always something that catches your eye.
12–3 pm
Time for Introduction to Philosophy. I take my seat in the lecture hall in Maxwell-Dworkin, then flip open to a fresh page in my notebook.
3:15 pm
Walk into the lounge area of the Law School Library to do homework or just chill and read a Kurt Vonnegut novel.
What I love about this library is that—unlike Widener—it's not dead silent, so the atmosphere is less imposing. The plush leather chairs are the perfect place to go to wind down after a long day. Numerous study groups meet here, but they speak soft enough that no one is disturbed.
5 pm
Time for a quick break! I choose to either play tennis on the courts with friends, swim in an Olympic-sized pool, or go on an ice cream run to JP Licks with my roommates.
5:45 pm
Now it's back to Annenberg for dinner.
Annenberg is gorgeous. As I grab my tray and silverware, I notice the grand stained glass windows pop against the wooden walls, the chandeliers shimmering from above, and the buzz of excited students.
6:30–9:30 pm
My favorite part of the day: Beginning Screenwriting class. While our 14-person class has a lot of diversity—from the high schoolers to graduate students to working adults—we all hit it off from the very beginning by bonding over favorite films.
We participate in a table reading session and Evan, a professional improv actor and friend of our instructor—Susan Steinberg—joins us. We sit at our round table, pass out scripts, assign roles, and jokingly demand Oscar-worthy performances from all the actors in haughty, terribly fake British accents.
Summoning our inner thespians, we act out the characters we created while stopping to applaud exceptionally well-written dialogue or scene visuals, or to collapse in gut-wrenching laughter at the punchlines.
After the reading, we band together to offer constructive feedback. When we critique each other's scripts, no one is offended because everyone is so kind, accepting, and, most importantly, open-minded.
9:45–10:45 pm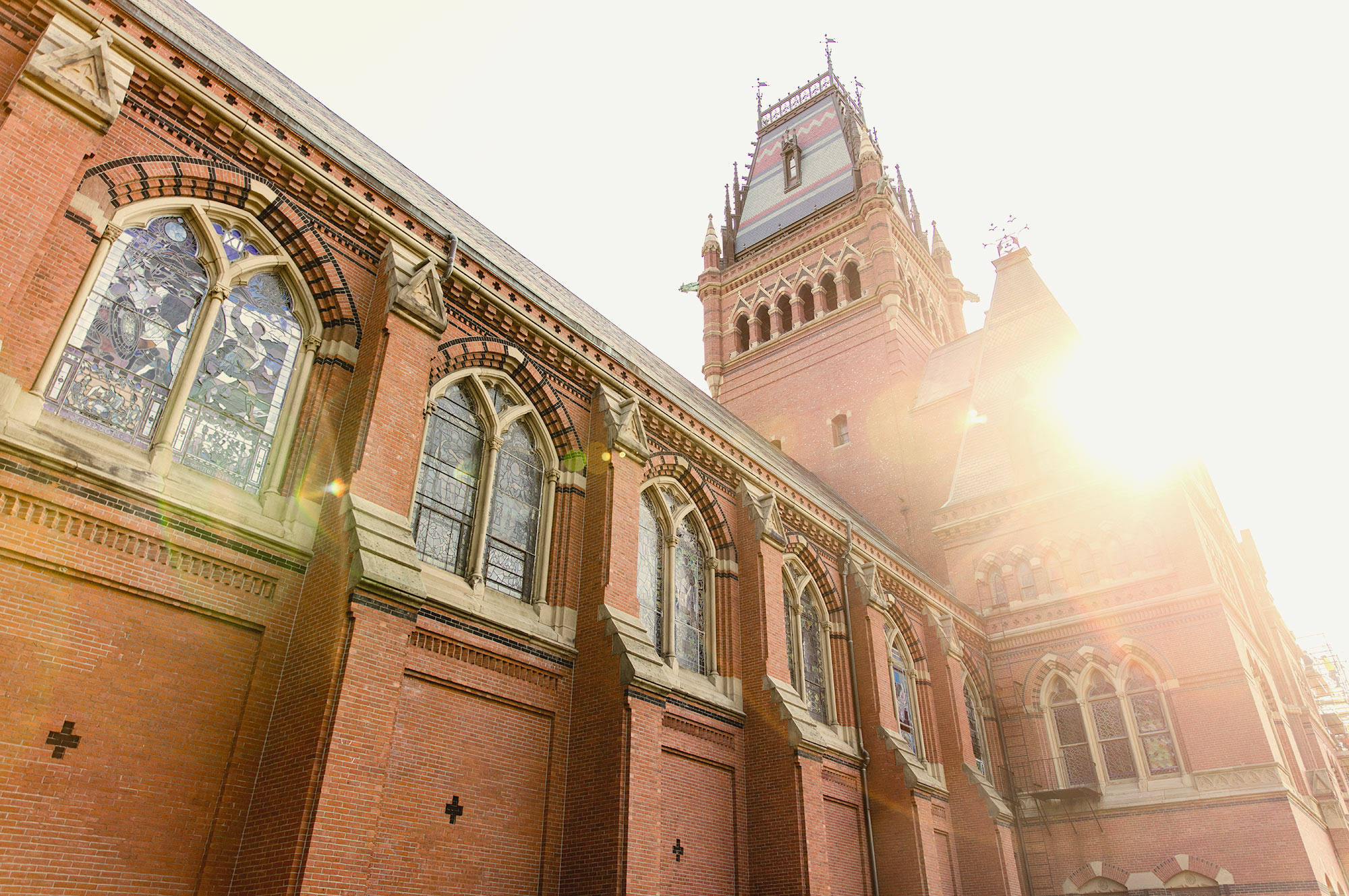 After class, I need to unwind.
Sometimes, I'll walk around Cambridge with friends, head back to the dorm to hang out, or join an impromptu dance party in the middle of Harvard Yard!
10:50 pm
Check-in with proctors for curfew.
11 pm–12:30 am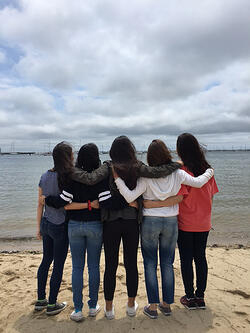 Hang out with roommates in the dorm.
The best thing about this summer program is the people you meet. My suite consisted of five girls from the United States (New York and Michigan) and around the world (Hong Kong, Portugal, and South Korea).
Our common room holds so many memories. Once we all spontaneously burst out of our rooms to share something cool we had just read about in our textbooks. Often we huddled around one of our laptops and watched Netflix together.
We did core exercises together, or Face-timed our friends back home and introduced them to our roommates. We planned out the fun things we could do during the weekend and voted on which outfits to wear. We created countless inside jokes. We'd collapse in laughter, stop and look at each other, then start laughing all over again.
The strangers I met on my first day of Secondary School Program became my best friends.