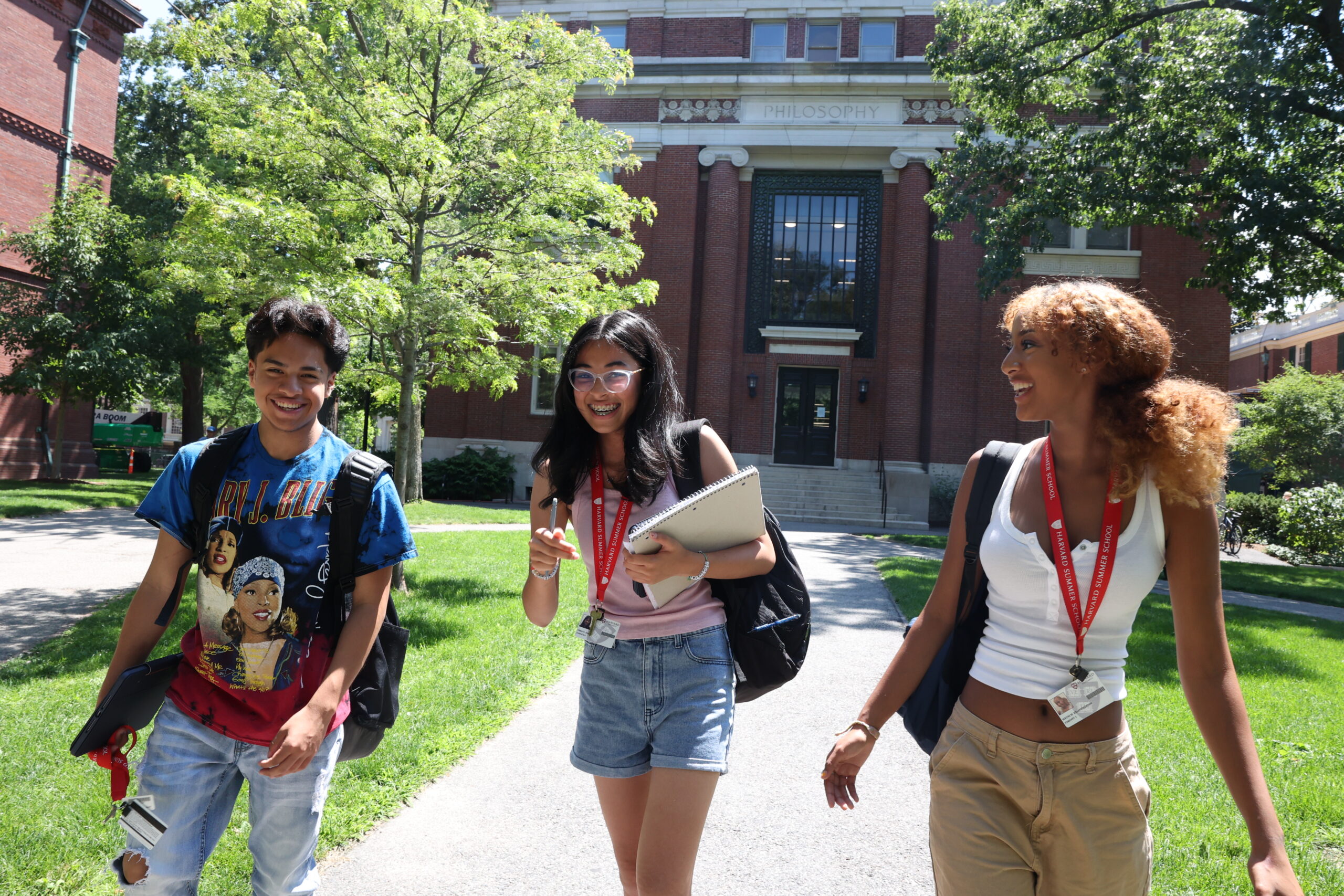 A Community of Learners
Over the course of three consecutive summers, cohorts of 30-40 students from public schools in Boston, Cambridge and Somerville engage in a stimulating mix of classes, projects, and cultural activities as they prepare for success in college and beyond. Through small group instruction, sustained support, and close mentoring relationships with college undergraduates, the Academy encourages high school students to expand their vision of what's possible as they prepare to become viable candidates for admission to challenging four-year colleges and universities.
On-Campus Experience
The Crimson Summer Academy offers its students the opportunity to get a taste of college life under the close supervision of its trained staff. Accepted students are known as "Crimson Scholars"— young people who value being part of a vibrant community of learners. Crimson Scholars live on Harvard's Cambridge campus from Sunday evenings through Friday afternoons of the first summer session, returning to their homes on weekends. Upon successful completion of Session I, they are invited to participate in the following summer's six-week session, which introduces career exploration fieldwork. In the third summer, Crimson Scholars take college-level courses at the seven-week Harvard Summer School while maintaining their affiliation with the Academy and participating in its cultural and intellectual activities.
The Academy provided an enormous amount of support to me while I was a Scholar and still does today.

Kwame Adams, Wesleyan '14
Faculty and Guest Speakers
Classes are taught by experienced teachers with advanced degrees. Most have direct ties to Harvard. In addition, Harvard faculty members regularly address the Academy on issues that dovetail with its curriculum. These special presentations give the Scholars a chance to learn about current research and explore questions in academic fields not encountered in their high schools.
Mentors
Harvard College students, along with CSA graduates who attend other colleges, work closely with the Crimson Scholars throughout the three-year program, serving as role models, teaching assistants, and tutors. The mentors form close ties with the Scholars in the summers and continue these relationships during the academic year.