"I initially signed up for a physics course, but in the first class I knew it wasn't for me. I found that computer science was a much better fit. Now I know I want a career in STEM (science, technology, engineering, and mathematics)."
Ali Seif Eldin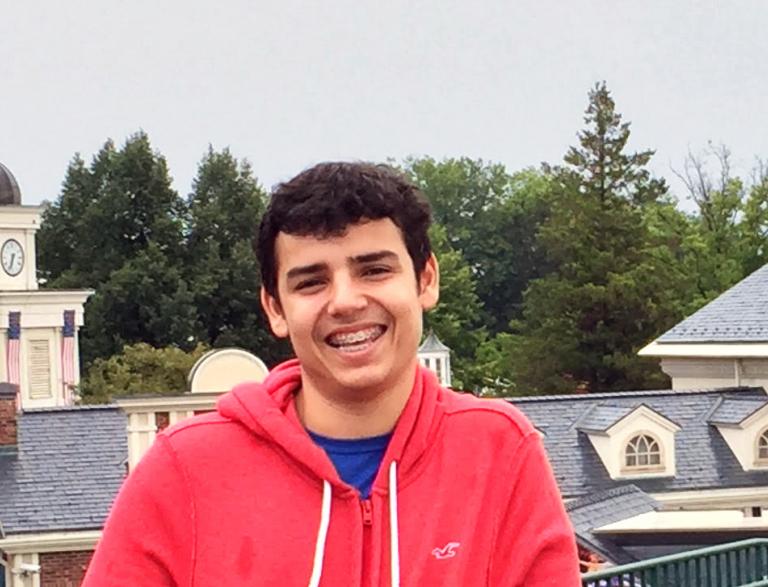 WHERE I'M FROM: Dubai, UAE
GRADUATION YEAR: Class of 2017
PROGRAM ATTENDED: Secondary School Program
EXTRACURRICULARS: Tennis, drums
Q: What made you decide to attend the Harvard Secondary School Program?
One of my friends attended Harvard Summer School and said it was one of the best experiences he's ever had. I've always wanted to study abroad, and coming to the United States—and Harvard—seemed like an amazing opportunity.
Q: What was it like to be so far from home for the summer?
I have to admit: seven weeks without my family was tough. I've been away from them before, for about a month at a time. But then I was always just a few hours away by plane. This time I was 14 hours away.
My proctor, Muhammed, had a big impact on my experience. I'm Muslim, and the thought of fasting for Ramadan alone was overwhelming. I was so happy to learn that he is from Turkey and also Muslim. So I didn't have to fast alone.
Q: Tell us about the connections you made at Harvard.
One of my roommates was from Indonesia, another was from Chicago, and the third was a Nigerian-American who had lived in Scotland most of his life. It was so rewarding for all of us to encounter such diversity. Some people I met didn't know much about my country, and I was proud that I was able to tell them about where I'm from.
Q: How did the experience shape your thoughts about college?
Harvard made me feel confident that I could go to college abroad. It also gave me an idea of what I need to work on to be successful in college: tackling challenges, being punctual, meeting deadlines, and staying organized.
I strongly believe that you should pursue a career that you love. This experience really helped me discover subjects that I am passionate about. I initially signed up for a physics course, but in the first class I knew it wasn't for me. I found that computer science was a much better fit. Now I know I want a career in STEM (science, technology, engineering, and mathematics).