"I feel like this experience really prepared me for college. It was just the right combination of school and fun!" said Maddie Leupp of her summer experience.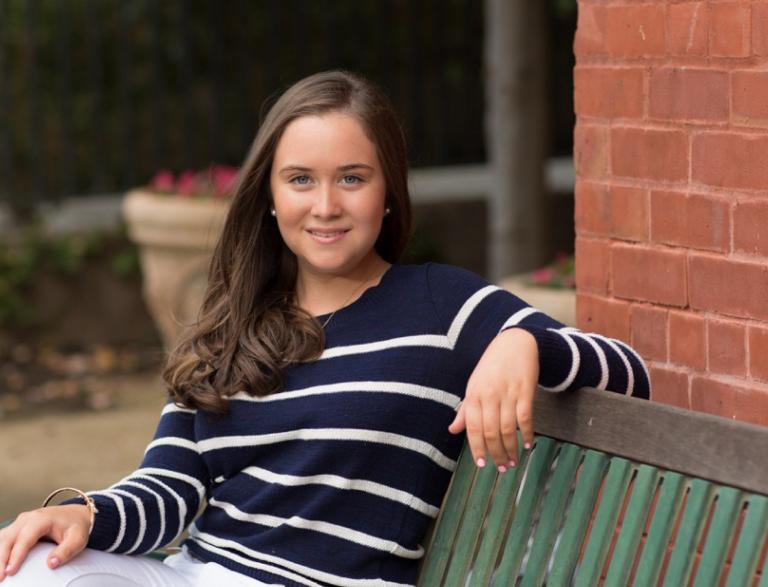 Maddie Leupp
WHERE I'M FROM: Hillsborough, CA
GRADUATION YEAR: Class of 2016, Sacred Heart Prep
PROGRAM ATTENDED: Pre-College Program
EXTRACURRICULARS: Varsity volleyball team, writer for school newspaper, volunteer at Campus Kitchens Project
---
Q: What was your Harvard experience like outside of the classroom?
It was so much fun having a roommate and living on my own; I had a great roommate and made lots of close friendships. Because we lived together, worked together, and did so many activities together, I have almost a familial connection with a lot of these people. I still talk to some of them every day. And they're people from every corner of the country, from all over the world. The experience taught me that no matter where we come from, we're all the same.
Q: Tell us about the activities.
Every day, all these special events were set up for us. Not every city has everything to offer that Boston does! We got to see the Fourth of July fireworks, Harvard professors came and spoke with us—every day we had these unique and meaningful experiences. If we went to a museum, we wouldn't just tour the museum; specialists would talk to us about their work and research. Looking at the schedule beforehand, it seemed a little overwhelming, but every activity was amazing.
Q: What was your classroom experience like?
My professor could not have been better. Even though she was a college professor, she was able to work with high school students and really improve our writing. We got so much out of it. We're used to writing essays for class—for a history class or about a book—but this class was about producing a college application essay and for the first time we were writing about ourselves. Before I took this course, I didn't really know how to write about myself. You want to put your best foot forward with an essay and now I have a really great draft for a college application.
Q: How do you feel about college after this experience?
I feel like this experience really prepared me for college. Having to be responsible for my schedule, tackling schoolwork at a higher level, staying organized, navigating a new geographic area, and meeting people outside of my comfort zone was a great experience. It was just the right combination of school and fun!